General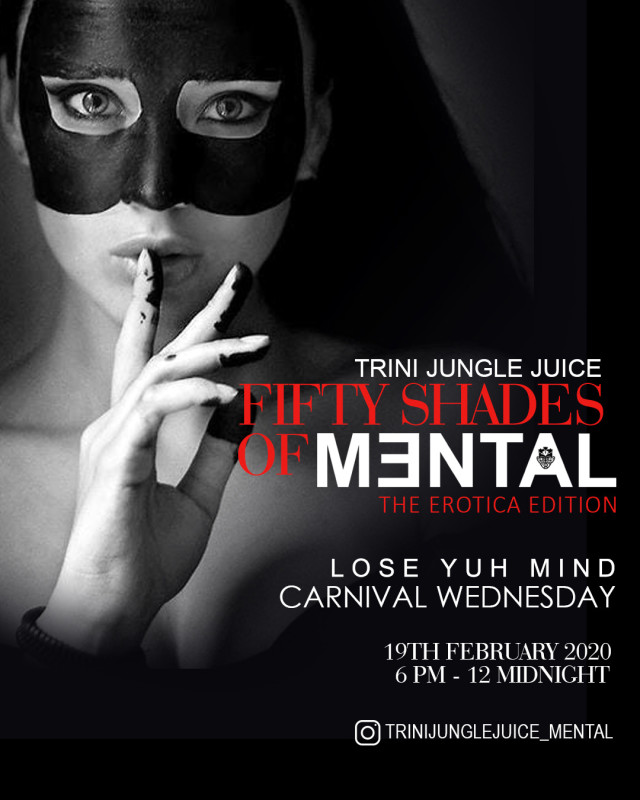 Trini Jungle Juice
presents
Fifty Shades Of MENTAL
The Erotica Edition
Lose Yuh Mind.
Carnival Wednesday
February 19th 2020
6PM – 12 Midnight
Poolside Venue | Premium Drinks Inclusive
Advanced Tickets Only.
=====
What Shall I Wear?
MENTAL IS NOT YOUR AVERAGE CARNIVAL PARTY. In fact, it's the ONLY costume theme party for Trinidad Carnival. We strongly recommend you dress the theme, which creates a memorable event. In fact, for the past few years, more than 90% of our patrons dressed the theme. Now, it's your prerogative whether you choose to dress the theme or not. But why feel left out?
2020-02-19
06:00PM - 01:00AM
Open
Trini Jungle Juice