General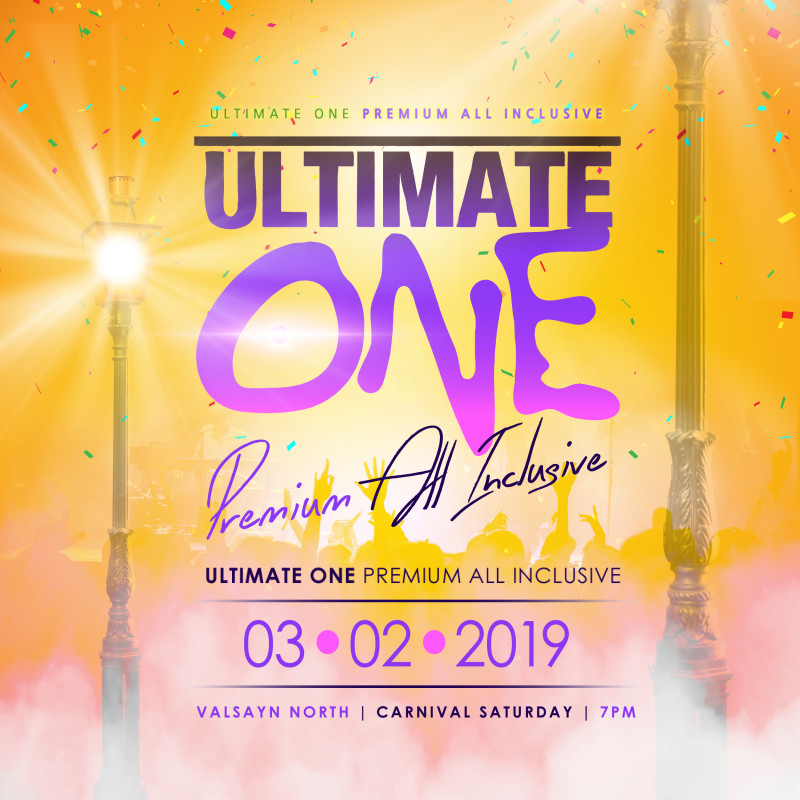 Just greater and greater things we do year in year out!!!
The Ultimate One Premium All Inclusive will be adding a new and exciting festival experience for 2019 that will be second to no other!!
In delivering our 2019 edition, the most experienced premium beverage provider and bar service group in Trinidad & Tobago has now joined hands with us. This is a very important part of our new and dynamic experience for 2019. A very premier bar service execution plan awaits you in collaboration with a new much larger open party space in VALSAYN NORTH, acquired from our hard working Valsayn Association team. We will now provide even more comfort and ambience that you have grown accustomed to. Our new catering line will provide sumptuous tasty cuisines……
It's gonna be amazing….
Machel and Kes would be your main stage attractions this time around with a lot of sidebar activities that would just amaze you.
The event comes alive on Carnival Saturday Night. As usual, we kick of at 7pm sharp…with a grand appearance by the King Of Soca, by 9pm.
Ravi B, Nisha and big Band Karma would also have surprises for you and of course, the Ultimate 2019 All Star cast that we will mention a bit later on with an addition of surprise artistes.
You can begin online ticket purchases today and be directed to our local sales via our local hotline at 6096004.
Secure Parking will be provided as usual. Please observe all parking details and security requests. This event is sponsored by Dufrys, Cost Cutters Groceries, Nestles, NLCB, Coca Cola, Carib, SWAT Security, Brian Tent Rentals and Caribbean Airlines.
2019-03-02
07:00PM - 01:00AM
Open
Ultimate One